We thoroughly enjoy moving history filled structures to new locations where they will be preserved for future generations to enjoy. We have worked with numerous historical societies, state agencies, and the US Army Corp. of Engineers. We take the time and dedication to move these structures with very little disturbance of changes to the original condition.
---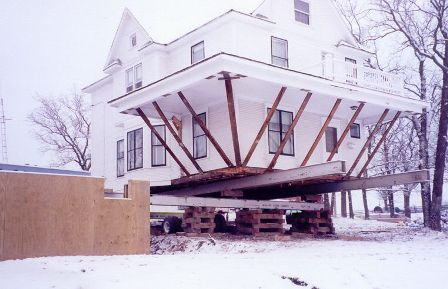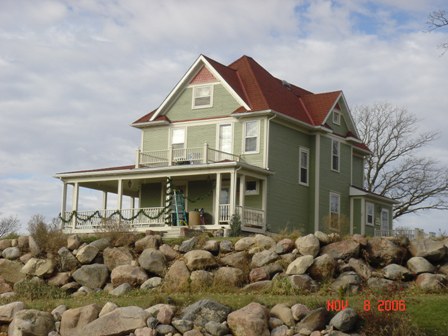 This classic 2-1/2 story house was saved from a developer and moved to a new acreage just outside of Detroit Lakes MN. Here you can see the before and after pictures.
---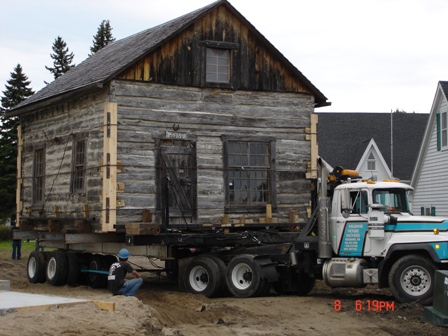 This log building was moved to the grounds of the Grand Forks County Historical Society in 1974. It now serves as a combination General Store and Post Office. This log cabin was the home of Sanford Cady, who was appointed Grand Forks' first post master in 1870. Its original location was in the area of the 500 block of Reeves Drive, probably overlooking the river. Stagecoaches traveling between Pembina and Fort Abercrombie used the cabin as an overnight stop.
---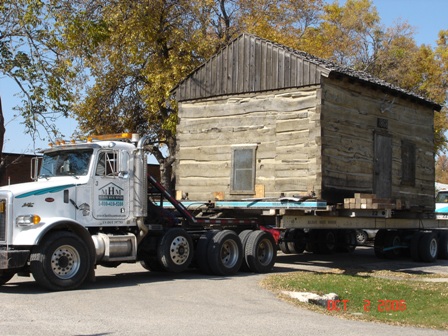 This log cabin was located in Gilley's Grove (located north east of White, SD) was donated to the White Historical Society. In 2006, this cabin was moved to the site with two other buildings. There are items from the early years located in the cabin.
---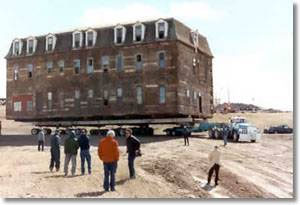 The Taft Hotel is famous for being host to well known people including President Theodore Roosevelt back in the early to mid 1900's. Weighing in at 300 ton, this 3-story hotel was built by W.E. Taft and is one of the few South Dakota buildings on the National Historical Register. It was moved on 74 tires several city blocks to its new resting home for future preservation.
In this picture the hotel is resting on 600 6"x8"x5' long blocking; waiting for a new foundation to be built.